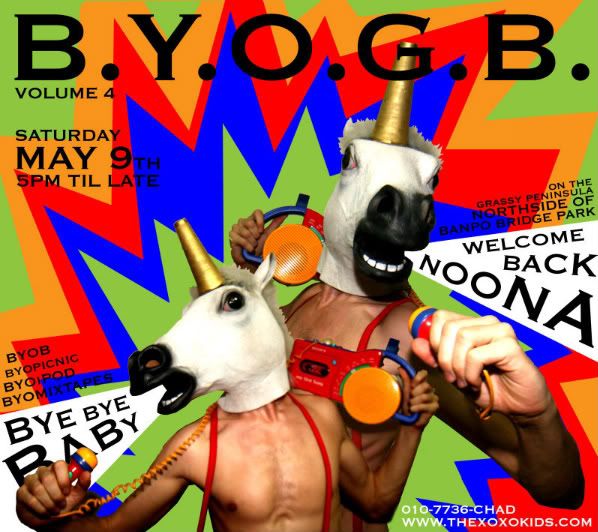 what /

BYOGB

Volume 4
where / the grassy peninsula on the north side of the Banpo Han River Park
when / Saturday, May 9th / 5pm to late
cost / FREE!
come down to the river for a sunset picnic/dance party to bid farewell to our Iowa-bound baby rhoads & give a big welcome to chadchad's vacationing noona. ghetto blaster provided but please BYOBooze, BYOPicnic, BYOiPod, BYOMixtapes and if you've got some extra speakers/wire we can hook up, the more the merrier. spread the word kids!



how to get there / take subway line 6 to Noksapyeong Station or lines 3/7 to Express Bus Terminal, then hop in a cab to the Han River Park on the northwest side of the Banpo Bridge.
for more info:
010-7736-CHAD
xoxochadchad